With the start of its full commitment to the blockchain business, Mobile Factory, Inc. announces the launch of a new company: BitFactory Co., Ltd.
Blockchain technology, known for its use in virtual currencies and elsewhere, has been attracting more and more attention in recent years. The size of the world blockchain technology market is expected to grow from 411.5 million US dollars in 2017 to 7.6873 billion US dollars by 2022. (*1)
The size of the blockchain solutions market in Japan is expected to reach 29.8 billion yen by 2021, with an annual growth rate of 133% between 2016 and 2021. (*2)
(*1) Source Global Information, Inc. "Blockchain Market: Global Forecast to 2022"
(*2) Source: IDC Japan "2017 Domestic Blockchain Solutions Market Business Trends: The Possibilities for Distributed Application Platforms"
The blockchain is characterized by its nature as a decentralized (distributed) network, which does not require the trust needed for traditional centralized systems. This allows applications to build networks which do not rely on a particular operator.
As the scale of the blockchain technology market expands, traditional centralized services are moving to distributed networks, and it appears that in the future, Decentralized Applications (DApps) will become even more widespread.
We believe that not only games, but also services like social networks and the sharing economy have the potential to be replaced with DApps. At present, however, the number of DApps originating in Japan remains small.
DApps may have the potential to be the next generation of the internet. In order to promote their widespread adoption, we at BitFactory have launched the Uniqys Project to provide an environment where DApps can be developed easily and with familiarity.
Furthermore, to coincide with the launch of BitFactory, and representing the first phase of the Uniqys Project, we have released the Android version of Quragé, a mobile DApps browser that also comes with a wallet feature.
About the Uniqys Project
To promote the spread of DApps, we are envisaging a "Uniqys Network" that encompasses Quragé, a service where mobile users can play casually with DApps, and Uniqys Kit, a toolkit for developers that allows easy DApps development.
Uniqys official website: https://uniqys.net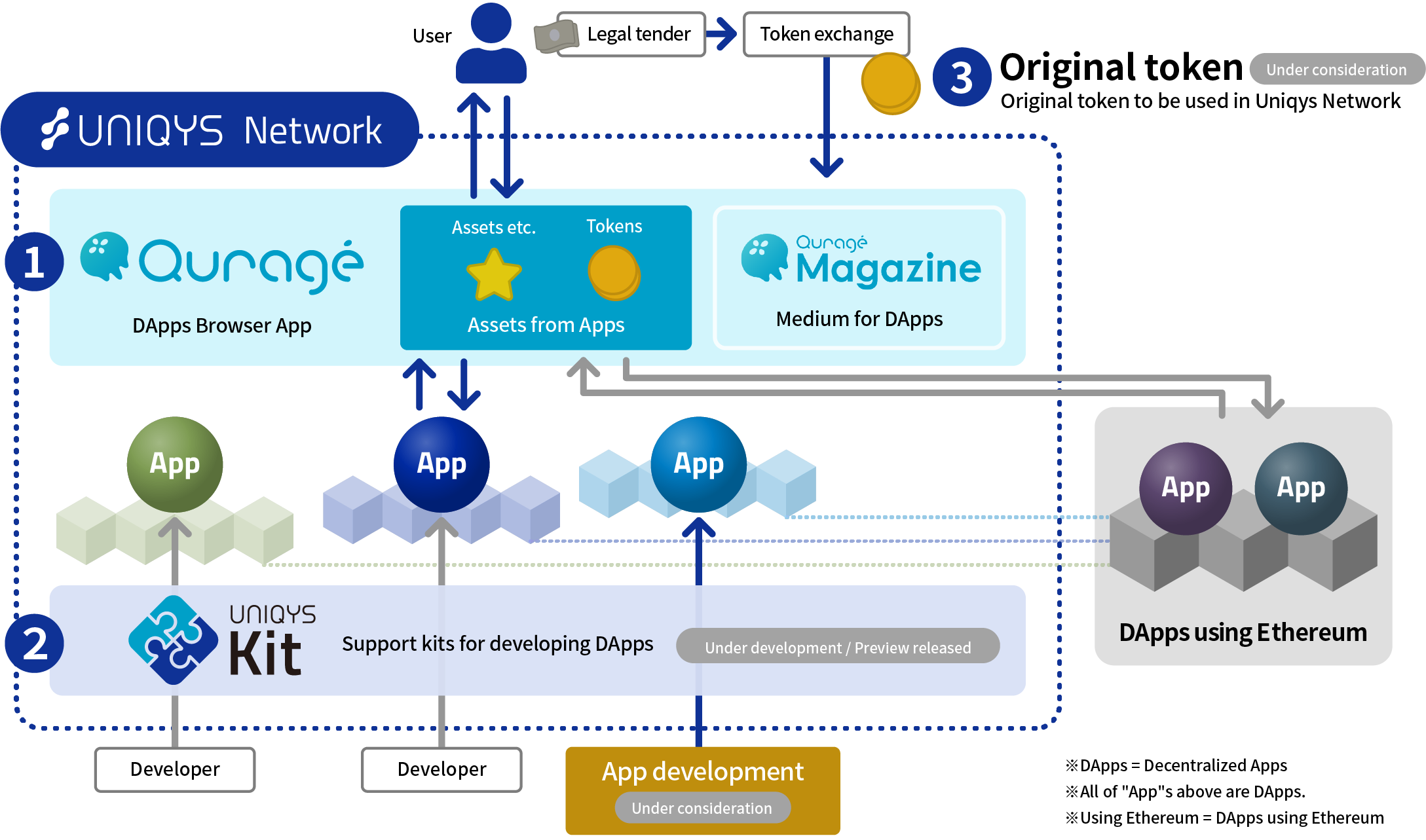 About Quragé
Quragé is a mobile DApps browser that comes with an easy-to-use wallet feature.
Android version released in Japan, July 25th 2018. * iOS version scheduled for release this year.
On the same day, we also released Quragé Magazine, a channel for introducing DApps.

Quragé official website: https://qurage.app
Quragé Magazine: https://magazine.qurage.app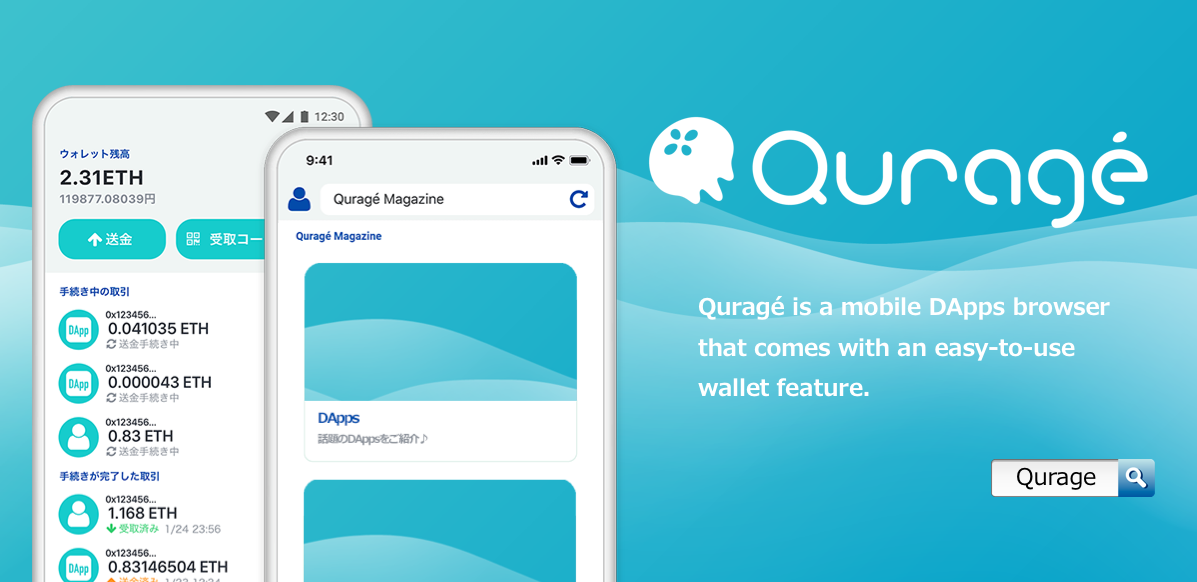 About Uniqys Kit
Uniqys Kit is a toolkit that supports the development of DApps on the Uniqys Network.
It aims to allow developers to develop DApps easily.
We released the developer preview version of Uniqys Kit on GitHub. We will continue development based on the feedback we receive, and are planning a beta release later in 2018, with an official release scheduled for 2019.
Uniqys GitHub:https://github.com/uniqys
About Fulfilling Compliance Requirements
It is very important and necessary to fulfill legal requirements and clarify standards for accounting/taxation in the advancement of the project, so we are working together with experts in each field. We are also discussing with regulatory agencies as necessary.
About Bit Factory
Name: BitFactory Co., Ltd.
Established: July 25th 2018 (Scheduled)
Capital: ¥10,000,000
Representative: Representative Director Yuji Miyajima
Address: 2 Chome 8-5 Higashi Gotanda, Shinagawa, Tokyo
Parent company: Mobile Factory, Inc.
Business details: Blockchain-related projects
Contacts
Mobile Factory, Inc.
URL: https://en.mobilefactory.jp/
PR: Hirata, IR: Fukai
press@mfac.jp